Beautiful Healing With Mechelle
Reiki Master, Energy Worker, Soul Activator, Hand Trembler, Angel Connector

Are you ready to feel magnificent?
You have come to the right place.
Mechelle Morgan-Flowers
Certified Reiki Master

My name is Mechelle Morgan-Flowers. I am a fully certified Reiki Master and have been Registered Nurse for 35 years. Over the years I have been gifted many gifts and talents.
I have assisted hundreds to tap into their healing abilities with the use of Reiki, drumming, vibrational sound, hand trembling, and soul activations.
I would be honored to assist you.

Energy Healing Sessions
Arizona/New Mexico
An energy session with Mechelle is a blend or Reiki, crystal therapy, and hand trembling. Energy work focuses on removing blockages in your chakras and aura, bringing about the opportunity and potential for positive change within al areas of your life. Mechelle channels the energy through your astral and physical body in order to relase stress and restore yoru natual rhythms. The chakras are balanced, and yoru emotional, physical, mental, and spiritual bodies are nurtured to their highest vibration.
As Reiki treats the whole body and not just the symptoms, a healing session can assist in the treatments of almost all physical and emotional conditions, as the energy reinforces the body and spirit's ability to hel itself.
Sessions are sixty minutes, in-house and out-call appointments available in the Ft Defiance, AZ area.
$55 per session.
As Reiki is a nonphysical energy, sessions can be performed by remote.
In a distance session, I will send the healing energy to you at a specified day and time. The session can last from 15 to 60 minutes, and can be geared towards a specific purpose (such as important events, decision making, strentth, calm, etc) or performed as a general heling and blessing. You can sit in meditation during the session, or continue your daily activities as usual. The only requirement is your being mindful and open to receiving the energy!
15 Minutes $25
30 Minutes $30
45 Minutes $35
60 Minutes $45
All animals take the energy they need to heal or relax. Reiki can help with their discomfort, pain or distress. The animal is is a healer and teh person doing Reiki just channels for the healing energy.
Working with other treatments, such as veterinary treatments, Reiki can speed up the healing process, de-stress a sick animal and ease the pain the animal is suffering.
Reiki healing can also be used when an animal is dying as it seems to caml them and prepare them for their journey to the spirit world. When Reiki is used on a dying animal the owner can benefit greatly seeing how calm and at peace their beloved pet becomes.
Sessions last 15 to 30 minutes.
15 Minutes $20
30 Minutes $30
Reiki Attunements
REIKI LEVEL 1
Level 1 generally included the Reiki Principles, Reiki History, a simple mediation technique and the Reiki Attunements. The first level of training is an initiation into Reiki. It uses, hand positions and healing patterns. The student's channaels of energy are opened so that he/she may learn the techniques and uses of Reiki, allowing the emplyment of Reiki for personal belefit and helpign others. $150
REIKI LEVEL 2
Second Degree teaches the first three Reiki Symbols, Distant/Absentee Healing, Chakras, Client Etiquette, and a simple meditation technique. In includes the four attunements, and focuses on teh mental and emotional aspects of this ancient art of healing. Some conceptualize Reiki Level 2 as being a deepening of the Reiki experience, and a grater commitment to universal and spiritual energies. Second degree Reiki is accompanied by a grat degree of power, s the flow of energy is increased about 15 to 20 times. The student will be givent he fire three Reiki symbols, mantras &their methold of application. With this attunement, the student is eligible for employment as a Reiki practitioner in many spas and heling center throughtout the country. $150

REIKI LEVEL 3
Level III is split into two seperate parts (3a and 3b), as many students wish to have the attunment, but not the teacher training. The Third Degree teaches the remaining Reiki Symbols, Healing Techniques, Client Etiquette, and lessons in combining Reiki with magical theory. The sutdent experiences the final four attunements. master level Reiki is accompanied by a greater degree of power, as the flow or Reiki energy is increased to its maximum capcity. This Reiki level empowers the Master healer to pass on Reiki attunement up to the third degree level. With the completion of Level 3, the student is now a Reiki Master.
With the Teacher training (Level 3b) the student is shown how to initiate others into Reiki. It is a step-by-step process that teaches teh student the correct porcedures for attunements. $150
Drum and Vibrational Healing


Drum/Sound/Vibrational Healing is an ancient approach that uses rhythm to promote healing and self-expression. From the Shamans all across the Globe, therapeutic rhythm techniques have been used for thousands of years to create and maintain physical, mental, and spiritual health.
I have available to work with individuals using drumming to deepen your healing.
60 Minutes $55
Over 3 years ago, I was given a vision. Well, a couple of visions. I was told to create and Angel Grid. I was unsure on what that meant, or even how to do that. I put it aside to think on it, and visions kept getting stronger and more persistent. The first thing I was to do was to, gather sands from around the World, so I posted up a request here on Facebook, and the sands began to arrive. The post office was very busy with packages showing up from around the country. Then I started getting sand from other countries. I was the. Told to mix the sands and create an "Angel Mix". That took me months to get the right resins, crystals, and extras. They are blending with the moon cycles. I was then told to place the "Angel Mix" into a muslin bag and tie it with and a charm. So I bought different angels and charms.... Feathers, flowers, crosses, et. I was then told to purchase different color Angels. They would work on the different chakras and different ailments a person had. They would assist with miracles and healing. I placed the Angels in a small bag with crystal and then activated them, as a hollow bone. I am a tool to work with the Angels here on Earth..... I am an employee of the Angels you might say.... I am here to just help create the Bags and get them into the mail. Many of the Angels are now around the World now. The intention of the Angel Bags, are to create an Angel Crystal Grid. Many of you understand this, some of you will now remember what we are to do.
Pocket Angel $10
1.5 Inch Angel $25
2 Inch Angel $35
3 Inch Angel $45
I will work individually with you to create your Angel bag and do the Angel Activations.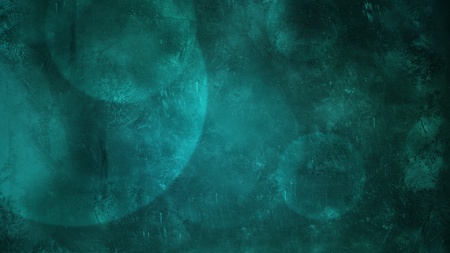 Donations
Thank you, thank you, thank your for being in my life. May you walk in beauty always.